Patient reviews ASTANA VISION
Our patients trust us with their vision and we appreciate every feedback about our clinic.
Garifulina Galina
My dream came true 🙌 thank you for always being there @garifulin_rinat.83 ❤️

Thank you @av_astana for this opportunity 🙌

Remesnikov Igor Alexandrovich @doctor_remesnikov talked, explained and supported the whole operation, thank you very much, everything went quickly and painlessly 🙌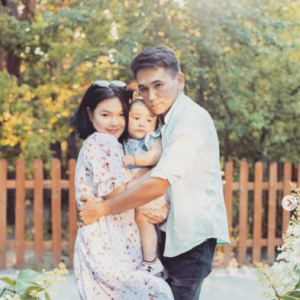 Kainorbekova Akmarzhan
Many thanks to everyone who participated in the fulfillment of my dream ❤️ thank you for always being there and supporting me @samatkainorbekov love❤️ @av_astana ❤️ @dr.temirbayev Thank you so much for your professionalism and for your efforts. Thank you for having once decided to choose this difficult profession and devote yourself to an important cause. You don't just help people, you save the world. And I sincerely want to wish you good health, patience, perseverance, determination and confidence. Remain the same wonderful person and wonderful doctor who will help more than one generation of patients.
Aizhaina Mardan
Without glasses, my new life began with OWN EYES 🤩🥹 Many thanks to the @av_astana team, including @dr.nazarova_lazzat who made my eyes see 100%❤️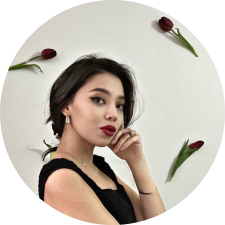 Sarkenova Aigerim
Almost 3 years have passed since I had laser vision correction. I will definitely not forget the moment when I saw this world clearly without glasses and lenses, which always gave me great discomfort. Despite my terrible fear, the operation was absolutely painless. Having trusted the @av_astana clinic, which are the best in their field, I have never regretted my decision. And I am very glad that I once decided to take that step, thanks to which my life sparkled with new colors✨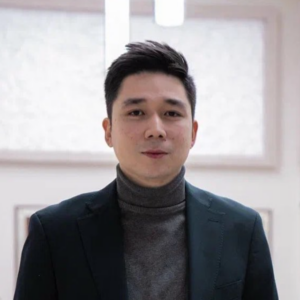 Dias Kameridanov
While studying at the Faculty of Law, I sharpened myself in the future for a job in the law enforcement system. One of the requirements was good physical fitness and excellent health. If everything was in order with the first, then there were overlays with health.

From early childhood, greedily swallowing books, I planted sight. He wore glasses and had high astigmatism. About any successful passage of honey. inspection was out of the question.

Then in 2014, during my last year of study, I decided to have my eyesight corrected and went to @av_astana to undergo a medical examination afterwards. At that time, due to the non-proliferation of such operations, some dissuaded from making a correction, as they were afraid of further complications and deterioration of vision over the years.

After 9 years, I personally, by my own example, can say that the flight is excellent. Eyes like an eagle. I am glad that I made up my mind in my time and did the vision correction. And Aigerim made a correction 3 years ago. After the birth of Batyr. She wrote a post about it. And diagnostics showed that everything is fine.

But the most important news is that now the ASTANA VISION network of eye clinics performs the most modern laser vision correction technique - SmartSight. This is a huge achievement for the ophthalmology of Kazakhstan, because in all of Central Asia they are the only ones who have the Atos femtosecond laser from the German company Schwind.

So do not be afraid, use the benefits of modern medicine and I wish everyone to see this bright and full of rich colors world with their own eyes.

If anyone does not know, there are clinics of the ASTANA VISION network in all major cities of Kazakhstan: @av_almaty, @av_astana, @av_karaganda, @av_oskemen, @av_pavlodar, @av_semey, @av_shymkent, @av_atyrau.

No matter where you are, you can always count on a qualified solution to your vision problems!

Ps. I failed to build a career. The commission did not take me at the decision-making stage either to the prosecutor's office or to the police) If at that time, it upset me. Now I understand that life often has its own plan for each of us. I am where I belong and I know where I am going next.
Maya Bekbaeva
Two years ago, I wore glasses, lenses and was tormented by doubts, should I do laser vision correction or not? Now my only regret is that I didn't do it sooner. Everything went quickly, painlessly, easily. I forgot what eye fatigue is from lenses, or from wearing frames. Now my eyesight is great and my health too! Two years later, I am back at the clinic, and during this time ASTANA VISION @av_astana managed to move to a new building, open several new directions. But the most important news is that now the ASTANA VISION network of eye clinics performs the most modern laser vision correction technique - SmartSight. This is a huge achievement for the ophthalmology of Kazakhstan, because in all of Central Asia they are the only ones who have the Schwind Atos femtosecond laser!

If you do not live in Astana, then you can also be examined and receive the necessary treatment, because there are clinics of the ASTANA VISION network in all major cities of Kazakhstan: @av_almaty, @av_karaganda, @av_oskemen, @av_pavlodar, @av_semey, @av_shymkent, @av_atyrau.

Find your city and seek qualified help from ophthalmologists.
Madina Sadvakasova
On January 19, 2023 @av_astana I had a laser vision correction using the FemtoLASIK method.

The operation was performed by @dr.nazarova_lazzat ❤️ I SEE EVERYTHING 125% 😭😍 I still can't believe that I won't wear glasses anymore 🎉🙈. Once again THANK YOU SO MUCH, I AM VERY VERY HAPPY🤗😭❤️

The operation was painless and quick, I was more afraid 😅.

SPECIAL THANKS TO MY Parents and my aunt Gulmarzhan🤗❤️ it's all thanks to you❤️❤️❤️

I recommend everyone to do the operation in @av_astana 💯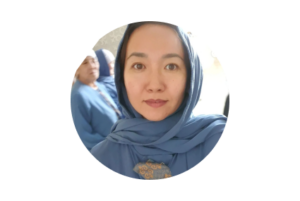 Aigul Amangeldievna
I thank Allah for the fact that I returned my 100% vision. It's like I was reborn and I see the world differently 😍🤩 bright and clear @av_astana @dr_pushkarstanislav thanks for the promotions and discounts for which I decided quickly😁 and before that there were fears and doubts😇🙃 but I couldn't miss such an action 🥰🤑 and now it happened my wish is the best gift 🎁 for the new year😚😘😚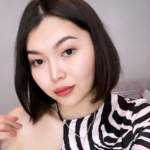 Arailym Zhakudina
The world is so bright and beautiful...

Today my little dream came true, I heard the cherished: Congratulations, you have 💯% vision🙏

Seeing with my own eyes, without glasses and lenses is wonderful 🤩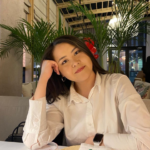 Ansagan Serikovna
+1 dream✅ 11/11/22

Few people know that I have had poor eyesight since the sixth grade, as I have been wearing lenses for the last 5 years. I remember the first time I put them on - I was overwhelmed with delight, everything became so bright and colorful. I have not checked my eyes for a long time, and I also work for 8 hours at the computer. I signed up for diagnostics, as it turned out, my vision worsened -6.5 on the right and -7.0 on the left, plus astigmatism. On the same day, I decided to have the operation, paid for it and chose a date. And now, 10 years later, I have 100% vision. I'm probably like any person who has regained vision, emotional and happy. Thank you for your support to parents and @tlektesov.ernur ❤️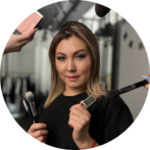 Makpal T
October 25 my dream came true 💭

…from the 5th grade I started wearing glasses and was very complex, my vision was getting worse, and there was more and more discomfort in the lenses 😭

Only a person with poor eyesight will understand me 😩

@doctor_remesnikov helped me to look at the world with different eyes at @av_astana clinic 😍

I had no doubts about choosing a clinic, everything is comfortable here - from friendly staff to the best doctors and the most modern equipment 👍🏼

The very next day after the operation, I cried because I see absolutely EVERYTHING 🥹😍

Still, with -7 get 120% vision 👌🏼

Thank you @av_astana and separately for the golden hands and great experience @doctor_remesnikov 🤝

I was born again ❤️
Nurikamal Mukhit
10/07/22 I got rid of the minus in my eyes.

I have had eyesight of -3.50 and -3 since the fifth grade with astigmatism in both eyes, I also had many operations on my eyes.

On October 5, I flew to Astana, as I finally decided to have laser vision correction after 9 years of wearing glasses.

And a month before that, I went to Atyrau for diagnostics in order to understand which method to use for the operation. After a two-hour diagnosis, they said that the operation would be done using the FemtoLasik method.

FemtoLasik is a two-stage operation that first uses a femtosecond laser to form an ultra-thin superficial corneal flap and an excimer laser for refractive exposure. (In simple terms, darn with a laser, the superficial valve is moved away from the center of the cornea, the vision is corrected with a laser and fix it all, returning the superficial valve to its place)

During the operation, I was given painkiller eye drops and my doctor Lazzat called me "Princess Noori" which was very reassuring and I could focus on achieving painless vision recovery.

The next day after the operation, I already began to see what I could not see even when I was wearing glasses. I came for a postoperative examination to my doctor and she looked at my result and said, "Congratulations, Princess Noori, with 100 percent vision!" and at that moment I could not hold back my tears and shed a tear of happiness😭

After the operation, you drip drops for a month and wear sunglasses to protect your eyes from bright light and wind.

By the way, I have never had sunglasses in my life, because I did not wear lenses to see with sunglasses 🙂 I decided to treat myself and bought Tom Ford glasses for my scholarship, ahaha

It's already been 3 weeks since the operation, I can see very well (pah-pah) and I can finally call myself "No longer four-eyes girl" 😂

Thanks to Dr. Lazzat Nazarova @dr.nazarova_lazzat and clinic @av_astana for a painless operation and for the opportunity to see the world without glasses, but with my own eyes🤍

By the way, Astana Vision has a 10% discount for FemtoLasik surgery for residents of Atyrau ☺️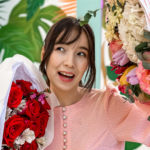 Assiya Mukhanbet
I want to write an honest review about the clinic @av_astana 🌷

I did not expect such a service in Kazakhstan🤭

He is at the highest level, the medical staff is very polite and friendly. The doctors work clearly and promptly. Every detail (disposable slippers, bathrobes, headphones with instructions before and after vision correction). The nurses are great, very friendly and responsive. I am so glad I felt that medicine in Kazakhstan has already reached another level! This suggests that we do not stand still! Thank you @av_astana ❤️

I thank @dr.nazarova_lazzat for the work done, during the operation she voiced her actions, gave clear instructions and literally changed my world to 360' in just 10 minutes.

May the Almighty give you happiness in two worlds❤️

Thank you for your golden hands🙌🏻
Aigerim Orazkhan
15 years later I can see without glasses👁️

thanks to @av_astana and @doctor_remesnikov for the opportunity to see the world with my own eyes💙

I was always called differently, but no one called Aigerimchik🥹

Many thanks to the clinic and the doctor for the warm welcome💛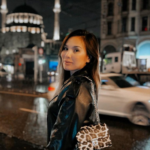 Assima Dzhetkerova
➕1 dream ✅ 29.08.2022
I have been thinking about vision correction for a long time, but every time I put it off. Vision, initially, began to fall from the second grade - then there was already one - 0.75, the second 0.5 😅 Up to 18 years old glasses (you know what a young girl with glasses feels like) a feeling of embarrassment 😮‍💨 Then, when I graduated from school, I started wearing lenses . I remember the first time I put them on, I was overwhelmed with delight, how clear and colorful everything became 😀 and to this day I have only been wearing lenses.. But sometimes you get tired, lazy, but you can't do without them, then you get mad and overwear them (I guess I'm not the only one 🙈) because of this, there was inflammation and other delights 🥹.. And somehow the other day I spontaneously decided that I would make a correction. Went in for diagnostics. I came to Astana for an appointment upon arrival, my eyes were instilled four times, the last ones for examining the fundus like (with dilated pupils, I looked like a cat from Shrek and then I saw even worse for about an hour 🤣🤣🤣 I also had astigmatism. Then the next day they were supposed to have an operation, but I had a cough and the day of the operation was postponed to August 29, because there may be complications. Before the day of the operation, I had already recovered. Then we went to the clinic, Mom accompanied me all this time 🥰❤️🙏🏼 Upon arrival, they called me to a small preoperative room, put on a disposable gown, a cap, put anesthetic drops in my eyes twice (as I understood it) and after a couple of minutes they invited me to the operating room. the operation is being done, but there was nowhere to go 😅🙈 I was the very first one at the reception, lay down on the couch, moved the device to my eyes, put a napkin with a hole for one eye on my face .. The doctor commented on my every action .. "Don't be scared, now we will install the eyelid dilator '- this moment is one of the most unpleasant .. After that she poured liquid into my eye and began to scrape the epithelium from the pupil with an iron thing that looked like a scraper .. It did not hurt, but pressure was felt on the eye .. After the laser started working .. When the laser was working, I felt the smell of burnt hair 😅 After completion, the nurse helped me get up and escorted me to the lobby. That's all.. Tears in the stream, photophobia.. no glasses at all 😄 The hospital also gave anti-inflammatory drops for recovery and the like.. Drops should be dripped every two, three hours. in the eyes were: as if hundreds of spotlights shone in the eyes, pain and warmth.. It was impossible to use the phone, because of this I disappeared, many were looking for me, wrote 🥹❤️ But everything is fine, don't worry 🙏🏼

08/30/2022

I came for the first postoperative examination .. Everything is the same as during the diagnosis, except for the x-ray .. They also checked the pressure, checked the visual acuity on two devices .. And they didn't check all the letters in a row and lines as usual, but just specifically a certain font..We looked at the eyes again, the cornea heals as it should, vision will gradually return to normal, they said..Vision is now restored by 98%, they said it will still improve up to 100%, let's wait 😅 I can't wait for the final result ☺️🙏🏼 On re-admission in a month, buyyrsa. Many asked to share information, what, how and who operated, as promised, I share it 😘 Special thanks to doctor @dr_almukhambetova ❤️ A wonderful person, he calmed me down before the operation 🥰 And the clinic where I underwent diagnostics and I was operated on is called @av_nursultan ❤️ Top-level service just left in a pleasant delight ✅🙏🏼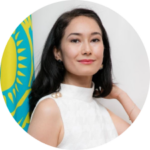 Zhanar Zhakupova
23 years old. That's how many years it took to have vision correction surgery.

Am I sorry? Yes, I regret… that I didn't do it sooner. I regret that I lived by installations.

In the early 2000s, one ophthalmologist said:

- Why do you need surgery? The lenses don't bother you, so wear them! You will do it when you give birth.

And so she went. And it was necessary to periodically learn, study, because medicine does not stand still. As it turned out, such a correction does not affect childbirth at all.

And this applies to everything. No need to live with other people's attitudes, stereotypes and restrictions. As they say - these are not your "cartoons".

All health! Physical and mental 🥰
Anel Amangeldi
My dream came true 😍 I did laser vision correction 👀🙌🏻

12 years of wearing contact lenses plant. I didn't even know how good it is to see without lenses and glasses.

Today I saw the world with different eyes, with 100% vision. It was like I was born again, I cried with happiness 😍

thanks for this opportunity @av_nursultan @dr_almukhambetova 🙏🏻 everything was very fast and painless

My golden doctor @dr_almukhambetova I am grateful to you and your golden pens for the work done. I don't regret a bit that I chose you 😘 I wish you good health, more responsive customers! Always remain so kind, sympathetic, beautiful and caring 💋🌷🙏🏻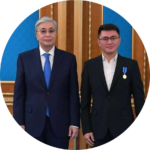 Daulet Mұkaev
Such is fate... My eyes were opened. Now I started to look differently. I have been with them for over 5 years. We both had many interesting days. Sleepless nights looked at the sky, counted the stars together, dreamed, fantasized. We went abroad and even went with them to the coast of the Caspian Sea, the Black Sea, the Mediterranean Sea. When I passed exams, read books, they always drove next to me behind the wheel, they were my assistant. We have done many television projects. We were a reliable partner. Wherever they were, they were always together. I was afraid to walk alone when they were not around, without their presence this world seemed blurry to me. But, but... in an instant, everything changed. Now I can live even without you, goodbye my glasses. Let there be few blind people among the Kazakhs, and more seeing people.